Welcome to the Porsche Wiki
Porsche SE or Porsche (German, pronounced) is a German manufacturer of luxury automobiles
Porsche SE holds two chief assets, the first of which is Dr. Ing. h.c. F. Porsche AG (which stands for Doktor Ingenieur honoris causa Ferdinand Porsche Aktiengesellschaft), often shortened to Porsche AG, manufacturer of the Porsche automobile line. The second asset is a majority stake in Volkswagen AG, the biggest car manufacturer in Europe. The company is headquartered in Zuffenhausen, a city district of Stuttgart, Baden-Württemberg.
Loading RSS data...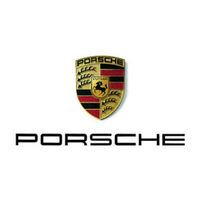 Ad blocker interference detected!
Wikia is a free-to-use site that makes money from advertising. We have a modified experience for viewers using ad blockers

Wikia is not accessible if you've made further modifications. Remove the custom ad blocker rule(s) and the page will load as expected.